---
Repairs and Services
---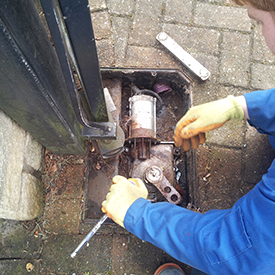 24hr Callout Service
If problems arise either day or night, Electric Security Gates are there to help. We have a hotline number that is available 24 hours a day 7 days a week. So if your Automatic Gates get stuck in East Yorkshire or your Electric Garage door in West Yorkshire will not open, then we'll be there. We also cover North Yorkshire, South Yorkshire and Lincolnshire.
0

---
Contact Details
---
Electric Security Gates
For a FREE no obligation quotation and brochure please call us on:
01482 962233
07525 461447
OPEN 7 days a week, 24hrs a day!
Email: Click Here to Email Us
Any genuine quote beaten!